Full name: Paul Diamond Ace Easy-money Smokehouse Blow
Birthdate: August 7, 1968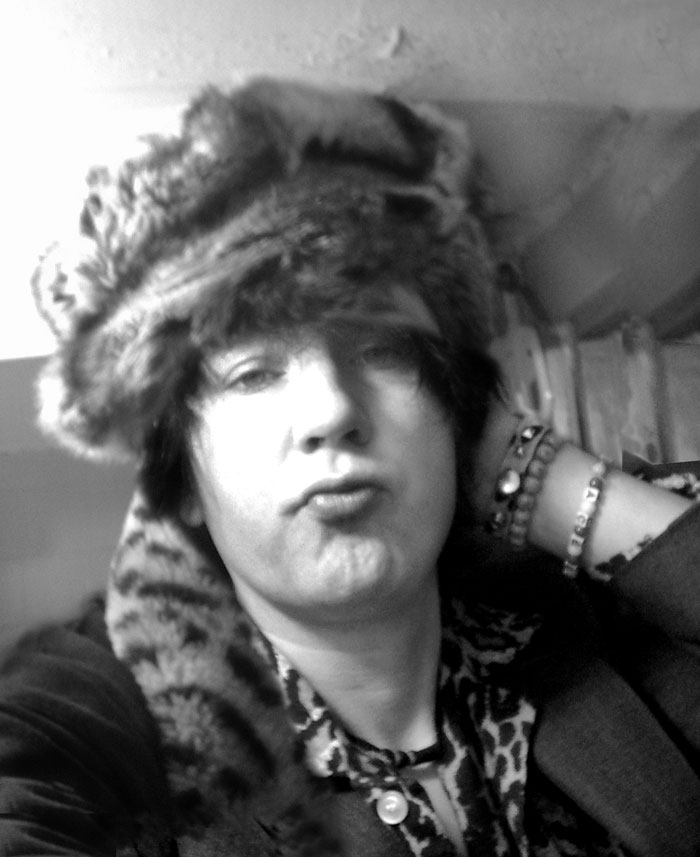 The Paul Diamond Blow story...
WANG DANG SWEET THUNDER OF ROCK! Say, have you heard the word on the street? 'Bout that smooth-house cat, Paul Diamond Blow, the man you really gotta meet? Yeah, the Diamond is the man with the gee-tar in his hand, layin' down some slick licks that will make your eyes water and your lips cry for more, baby! He's the man with the Marshall stack attack, the sizzling leads, the Wang Dang power chords! And that Diamond, now, he's got that golden voice, smooth as 20-year old Scotch, layin' down the choice rockin' lyrics for America, baby!

A bit of history... Paul Diamond Blow rocks like no other with his sexy Marshall-driven brand of rocket-fueled hard rockin' glam/punk party rock. Born in Sweet City Seattle and raised on a steady diet of Kiss and Ramones, Paul Diamond Blow cut his musical teeth rocking in many a punk-rockin' band (RPA, Suffocated, Berserkers) and his searing style of guitar play soon became legend. In 1998 Blow went solo and released his solo CD "WANG DANG SWEET THUNDER OF ROCK" to rave reviews. "I didn't know what the hell I was doing," says Blow about his solo effort, "but I had a good time doing it, and as I was recording Wang Dang I felt as if I was possessed by the spirits of all the dead Ramones, as well as the spirit of Ace Frehley even though he isn't dead yet. But Ace was there, I swear it." Fueled by whiskey sours and inspired by the love of bimbos everywhere, Blow took his act on the road with his band Paul Diamond Blow & The Ace Diamond Bimbos.

The Ace Diamond Bimbos lasted one year but fell apart in 2001 in a murky haze of scandal and lawsuits. Paul Diamond Blow later resurrected himself as a solo acoustic performer singer/songwriter in the vein of "Johnny Thunders on acid with a touch of Axl Rose" and in 2005 formed his current punk/glam band the Space Cretins, a band in which Blow sings and plays guitar.

In 2008 Paul Diamond Blow released his second solo album, "Luv Juice & Atomic Rock", which can be considered his "greatest hits" album of sorts, as it includes re-mastered cuts from "Wang Dang Sweet Thunder of Rock!" (Whiskey Sour, Deep Fever, Ace Diamond Bimbo, Favorite Girl, Angel), cuts recorded with his band the Ace Diamond Bimbos (Highschool Baby, Get Down Make Sweet Luv, Dedicate This Song), never-before-heard tracks recorded at Blow's private studio (Freak Show, Get it On, Neon Flight, Destination Starlight, Superfreak Highway), and also includes PDB's very "best of the best, most personal favorite and most all-time requested" acoustic songs (Diamond Girl, Sister, Call Me Crazy, Ace Diamond Bimbo, Backstage Party). As an even EXTRA special bonus, included also is Diamond Boogie -- the best, and ONLY disco roller-boogie song Paul Diamond Blow has ever recorded and released, and as Blow puts it, "Probably the best song I ever wrote."

Besides rocking and rolling, Paul Diamond Blow has also made a name for himself as a writer and cable televison producer. He writes a monthly column for the Seattle Sinner Magazine (also syndicated in St, Louis), and also writes articles for several online websites. In 2008 Blow produced several episodes of PAUL DIAMOND BLOW TV and SPACE CRETINS TV which aired on the public access cable stations in the Pacific Northwest. As for the future, what can we expect from Paul Diamond Blow? "I've got some plans, gonna try some new things," says Blow. "Be prepared to have your minds blown."

Stay tuned for more!